Ann Connolly, Realtor®
I would like to take this opportunity to thank you for visiting my website. I did not build this site to tell you how great I am or that I have sold hundreds & hundreds of homes. I built this site for the buyers & sellers I'm working with now, have worked with in the past, and will work with in the future. I feel fortunate that I have had the ability to embrace the technology freight train instead of being run over by it. I'll continue to listen to my client's concerns, suggestions, and needs to make this site one of the most information-rich sites in the area. Please do not hesitate to send me your suggestions, I welcome them. For my past & present clients, thank you for your continued support & referrals of friends, family & co-workers. For my future clients, I would love the opportunity to help you with your real estate needs. As I have stressed before, the purchase or sale of a home is commonly the single most expensive decision a person/family will ever make, find the right professional. With that said, here is a summary of myself.
Full-time agent & a highly recognized real estate company.
No One in the World Sells More Real Estate than RE/MAX. (Click Here)
RE/MAX Agents outsell other Agents by more than 2 to 1. (Click Here)
40 continuous years of real estate experience in Elkhart, St Joseph, & Kosciusko Counties.
Hold 5 National Association of REALTORS Designations. (Click Here)

Member of the local Multiple Listing Service of Elkhart County.
Member of the local Multiple Listing Service of St Joesph County.
Member of the IRMLS-Indiana Regional Multiple Listing Service.
Member of the local Elkhart County Board of REALTORS.
Member of the Indiana Association of REALTORS
Member of the National Association of Realtors.
Attend continuing education to keep on top of real estate trends.
Attend national real estate conventions to advance my marketing & sales strategies.
Treat my clients as I would expect to be treated.
Let's work as a team, we can accomplish almost anything.
Enjoy taking time to go antiquing at local shops & Allegan MI in the summer is a favorite treat.
Enjoy an evening relaxing with a glass of cabernet or when time allows a visit to one of the local Microbreweries.

Top Producer Year afrer Year - Career Awards with RE/MAX (Click Here)
360 High Quality Real Estate Video Tours: https://rem.ax/_360_Video_Tours
YouTube Channel: https://www.youtube.com/@wheretogoforhomes

FaceBook Business Page: https://www.facebook.com/allroundtownteam
Wha't My Home Worth: Where2Go4Homes.com
If you feel this site is useful & you benefit from its content, please allow me the opportunity to help you with your real estate needs.
Thank You!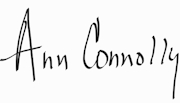 574-536-0675
All Rount Town Team
RE/MAX 100